TYRES FOR PASSENGER CARS
Delivery within 24 hours.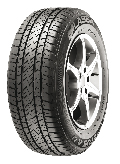 Tyre distributor- JMK company- has in its offer products off all the leading tyre producers. Wide range of products provides customers an access to almost every tyre with possibility of delivery within 24 hours.

Moreover, JMK company is an exclusive importer of LASSA tyres to Poland. Lassa tyres are produced in Turkey in Brisa, a leading tyre manufacturer in Turkey and 6th in Europe. Together with the development of the tyre market in the world, in 1998 Lassa tyre manufacturer began a joint venture cooperation with Japanese Bridgestone Corporation, based on partnership. The synergy allowed production of tyres of the highest world standard.