Multithumb found errors on this page:

There was a problem loading image http://www.j-m-k.pl/images/loga/dost_ciez_bus/ciezarowe_f_03.jpg
There was a problem loading image http://www.j-m-k.pl/images/loga/dost_ciez_bus/ciezarowe_f_05.jpg
There was a problem loading image http://www.j-m-k.pl/images/loga/dost_ciez_bus/ciezarowe_f_07.jpg
There was a problem loading image http://www.j-m-k.pl/images/loga/dost_ciez_bus/ciezarowe_f_09.jpg
There was a problem loading image http://www.j-m-k.pl/images/loga/dost_ciez_bus/ciezarowe_f_11.jpg
There was a problem loading image http://www.j-m-k.pl/images/loga/dost_ciez_bus/ciezarowe_f_19.jpg
There was a problem loading image http://www.j-m-k.pl/images/loga/dost_ciez_bus/ciezarowe_f_21.jpg
There was a problem loading image http://www.j-m-k.pl/images/loga/dost_ciez_bus/ciezarowe_f_23.jpg
There was a problem loading image http://www.j-m-k.pl/images/loga/dost_ciez_bus/ciezarowe_f_25.jpg
There was a problem loading image http://www.j-m-k.pl/images/loga/dost_ciez_bus/ciezarowe_f_27.jpg
There was a problem loading image http://www.j-m-k.pl/images/loga/dost_ciez_bus/ciezarowe_f_34.jpg
There was a problem loading image http://www.j-m-k.pl/images/loga/dost_ciez_bus/ciezarowe_f_36.jpg
There was a problem loading image http://www.j-m-k.pl/images/loga/dost_ciez_bus/ciezarowe_f_38.jpg
There was a problem loading image http://www.j-m-k.pl/images/grafiki_szablonu/dystrybucja/ciezarowe.jpg

TYRES FOR TRUCKS, COMMERCIAL VEHICLES AND MINIBUSES
JMK offers tyres for commercial vehicles, trucks and minibuses of any type.

The offer consists of tyres of the following manufacturers: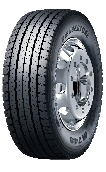 Furthermore, JMK is a "cold process" tyre rereading manufacturer. Retread tyre production is carried out under Bandag licence, which guarantees high quality of the product. Retreading process is performed using our own carcass or the carcass provided by the customer. For more details on retreading see.